MESMERISING WEEKEND GETAWAY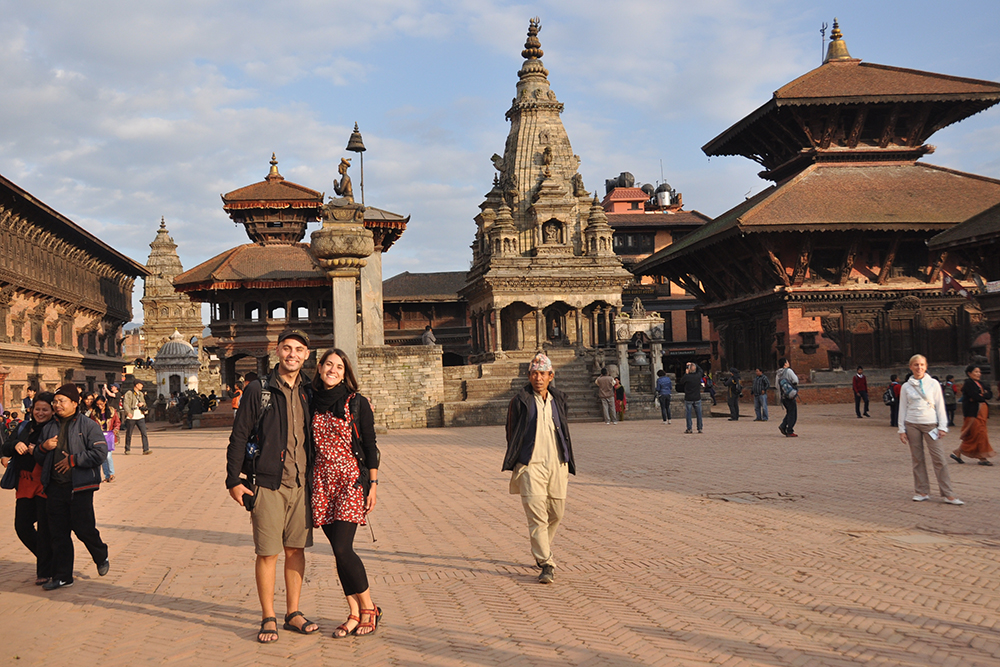 Travel back in time this weekend and gift yourself and your family a perfect escape from the daily chores. Prepare yourself to be submerged in an ancient world of living history. This package will give you the best of Bhaktapur and combines culture and art & craft in a relaxing style of exploration.
Bhaktapur is 14kms east of Kathmandu and is the most laid back town among the three ancient kingdoms of the valley. Its narrow paved brick streets harbor hidden shrines and statues in almost every nook and corner you walk into and you tend to bump into some relic or shrine that tells you a story of old bhaktapur. Bhaktapur is home to traditional art and architecture, woodcarving ,pottery and weaving industries, rich local customs and culture. All that and more will have you visit this untouched ancient city more than once!
Duration: 1 day, 1 night
Accomodation : THAGU CHHEN, A Heritage boutique hotel.
Cost: Seasonal rates. (Send enquiry)
Package includes:
• Welcome drink .
• Complimentary fruits and bottled water.
• Free toiletries.
• Breakfast, lunch and dinner as per the itinery.
• Accommodation at THAGU CHHEN, The Cosy Home.
• All inclusive programs.
• One English speaking Government registered guide.
• Farewell gift.
• Local experience of
– A priceless and hard to find experience of staying in an old traditional house with facilities befitting western comfort standards.
– Stroll around the local area immersing yourselves in the daily life and times of typical Nepalese ethnic locale.
– An introduction into the traditional art and craft of the ancient and historic city with the master craftsmen themselves.